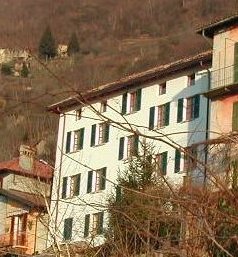 The house's history

The Swallows House leans over the lake in the west side of historic center of Oro.
With its three floors and twenty windows the house is among the greatest buildings of the hamlet.

The most ancient stones date back probably to the middle age and the documents found speak of the Conca Family that lived here from the end of the XVI century until the XIX century and then leaved the house to their farmers when the agriculture was no more so important in Oro too.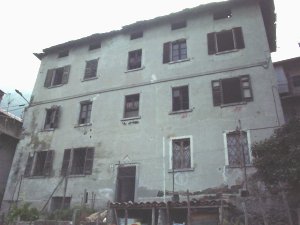 When also the farmers have leaved the house, the swallows have built their nests at the first and the second floor, coming back every spring.

In the last years they arrived but they couldn't build their nests because of the works.

Now the house is open again for the people who, as the swallows, find their way every spring.

di Costanza Panella


Frazione Oro 20 - 23822 Bellano (Lc)
Tel. +39 0341 820586
cell.+39 339 6296123e-mail: costanza@oroalto.it


Prices max for room
(breakfast included):
Room

Euro

double single use

50

double

90

triple

120

Children under three free.
For families, groups and longs periods, contact us.

Electric car sharing is available at the Bellano railway station. Registration and booking on www.e-vai.com.
The day of departure the room must be vacated by 10.
In the house smoking is not allowed.
Educated pets are welcome educated.
Cradle, cot and games for children.
Possible use of a fridge, kettle, microwave, washing machine and iron.
A mountain bike is available.